Mocsicka Halloween Latex Balloons and Hanging Swirls for Kids Halloween Theme
VALUE Halloween Party Supplies PACK: Halloween is coming, set up an attracting Halloween balloon arch garland in front of your house, it will definitely attract lots of your neighbor children to visit and know your door.(Ghost with blood Pumpkin Style or  Ghost with Palm print)

NON-TOXIC & SAFE - Our halloween party balloons are made of natural latex. They are certificated non-toxic and are safe to use. PLEASE NOTE: When you open your package, the color effect of the balloons with change for the better once they are inflated.

DELICATE DESIGN: Double-sided, different paperboard pendant with classic Halloween themed patterns, included: cat bats, pumpkin, ghost, monster, witches, spiders, skulls. This set of decorations is very cute, full of innocence, bright colors, eye-catching, children will like them very much, at first sight, can be decorated for a child's room or game room into a unique Halloween.

EASY TO ASSEMBLE: Just enjoy the DIY fun with the kit. The combination of happy halloween banner, balloons, Garland is perfect for halloween decoration, you can hang them over the trees, walls, windows, doorway, dinner tables and anyplace that you like.

PERFECT DECORATION: Halloween party supplies decor used at your ceiling, window, mantel, overhangs, doorway, archway, branches in trees, verandah, etc and coordinate with other halloween party supplies and solid colored party decorations to create a completely festive atmosphere.
View full details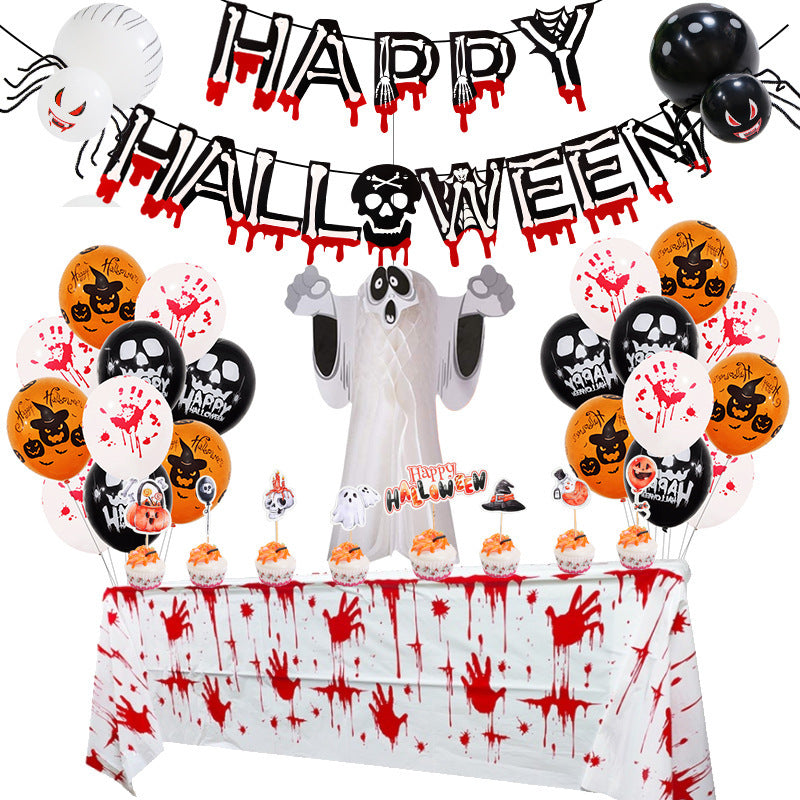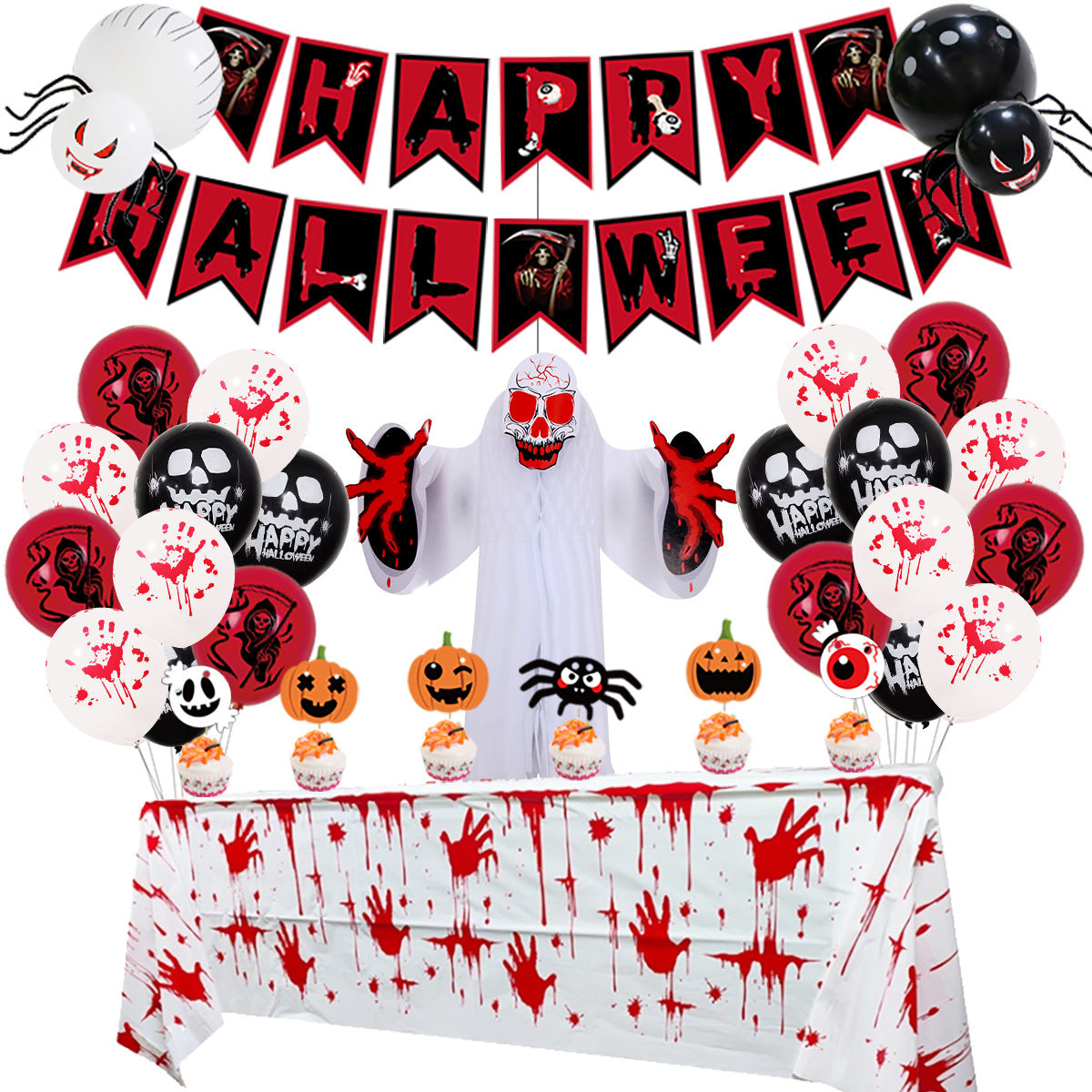 Mocsicka Halloween Latex Balloons and Hanging Swirls for Kids Halloween Theme