Mocsicka Halloween Decorations Scream Scarecrow
【Ghost Scarecrow】Horrible hanging ghost, made of environmentally-friendly and durable materials, lightly floating in the breeze, very suitable for outdoor decoration.

【Scary Hanging Decor】Scary and "ugly" appearance, hanging ghost of death...all of these create a creepy and weird atmosphere, making this scream scarecrow an incredible Halloween decoration for your courtyard. So cool to have it!

【Fly with Wind】This Halloween scarecrow is free to move. When swing in the wind, it flies like a real ghost, so vivid and eye-catching!

【Removable Design】The long pole of the scarecrow can be detached. You can decide the height of the scarecrow (up to 77.6in) according to your needs. When you don't need to use it, the ghostface screaming scarecrow can be removed, which is easy to store and does not take up space.

【Create atmosphere】 Our screaming scarecrow is made of fabric and PVC pipes. You can stick them in the ground. She will rock at night with the high moon and the wind in the wind to scare your friends. If the wind speed is very high, we still recommend buying a stainless steel pipe at the hardware store to replace the PVC pipe so that it can stand better.
View full details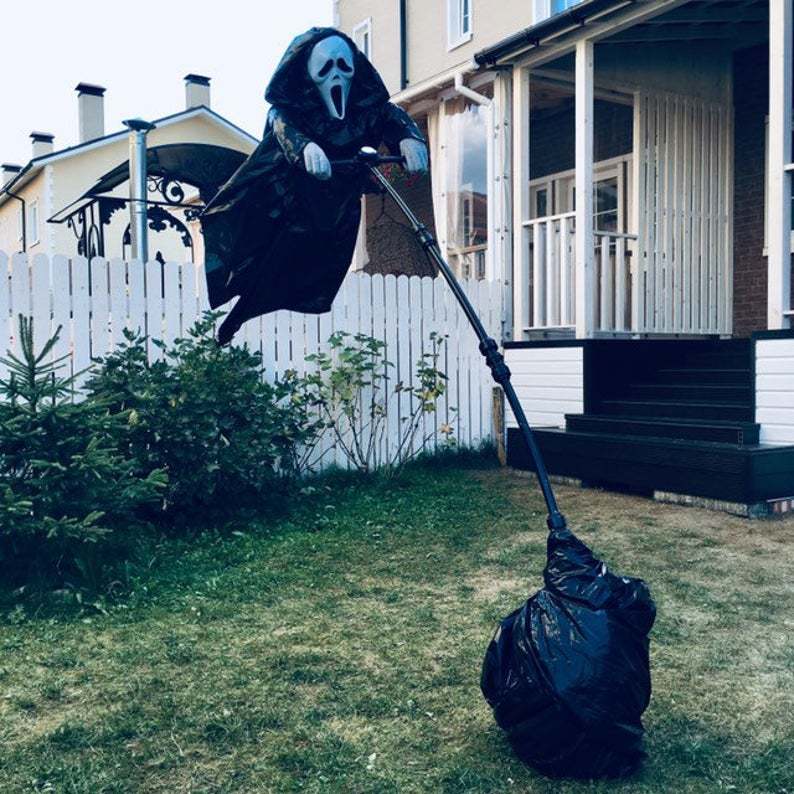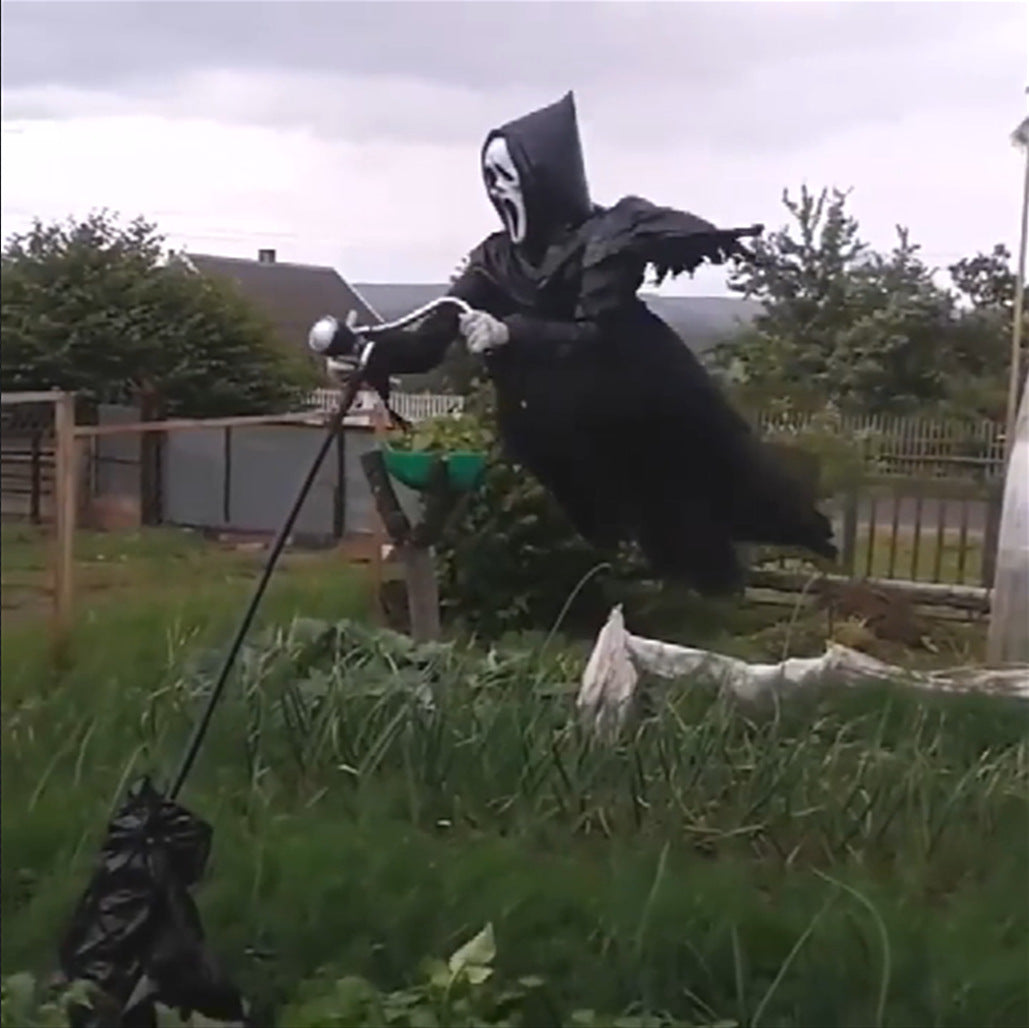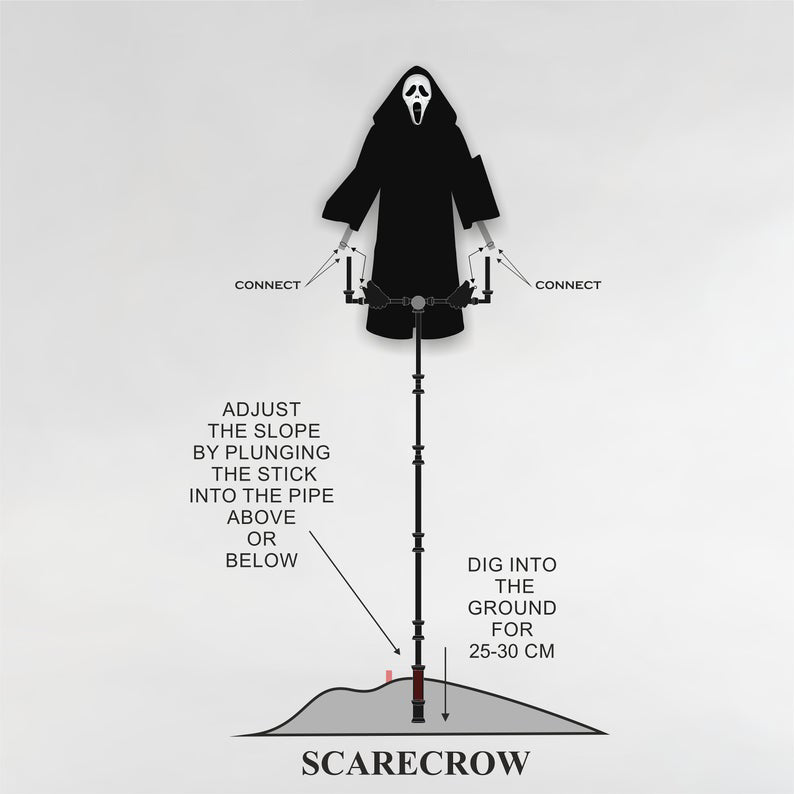 Mocsicka Halloween Decorations Scream Scarecrow